DIY 1400KG SINGLE AXLE TRAILER KIT 
ELECTRIC BRAKES, EYE TO EYE SPRINGS
JAPANESE KOYO BEARINGS


AVAILABLE IN FORD, HOLDEN HT, HOLDEN COMMODORE, HOLDEN HQ, F100, JEEP (5/139.7) AND LANDCRUISER STUD PATTERN
IN THIS KIT
1X 45MM SQUARE SOLID AXLE WITH ELECTRIC MOUNTS ALREADY WELDED , ALSO COMES WITH SPLIT PINS & WASHERS. AVAILABLE IN 64", 65", 66, 67", 68", 69", 70", 71", 73", 75", 77", 78", 79", 81", 83",85", 87", 89", 91", 93", 94", 96" ( TIP TO TIP)
1X LEFT HAND 10" BRAKE BACKING PLATE WITH HAND BRAKE LEVER
1X RIGHT HAND 10" BRAKE BACKING PLATE WITH HAND BRAKE LEVER
2X 10" HUB DRUMS
drums come with cups already inserted.
2X SLIMLINE JAPANESE KOYO BEARING SETS INCLUDES DUST SEALS AND DUST CAPS
2X 7 LEAF 60MM X 6MM BLACK EYE TO EYE SPRINGS (RATED 1550KG)(SPRINGS ARE SHOT PEENED FOR EXTRA STRENGTH)
2X FRONT SHACKLE HANGERS
2X REAR SHACKLE HANGERS WITH EXTRA STRENGTH GUSSET SUPPORTS
2 x DOUBLE REAR HIGH TENSILE SHACKLE BOLTS WITH GREASE NIPPLES
2X 6MM FISH PLATES
4X 45X 155MM U BOLTS WITH SPRING WASHERS AND NUTS
2X AXLE PADS
3500KG 4 HOLE BALL COUPLING
4X HIGH TENSILE BOLTS WITH NYLOC NUTS
4 HOLE COUPLING BASE PLATE
8 METRES 4MM HAND BRAKE CABLE
2X CABLE CLAMPS
1X CABLE ADJUSTER AND STAINLES BOLT WITH NYLOC NUTS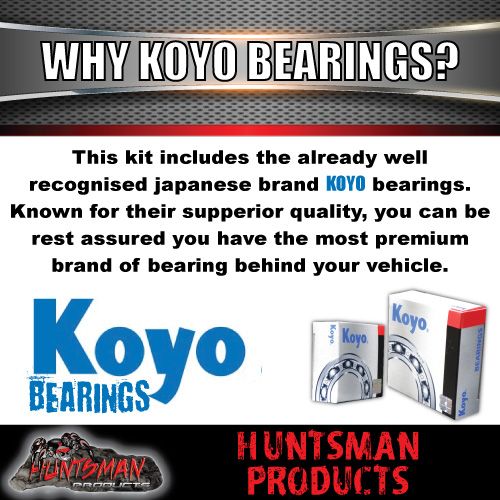 SHOT PEENING
Shot peening is a cold working process used to produce a compressive residual stress layer and modify mechanical properties of metals and composites. It entails impacting a surface with shot with force sufficient to create plastic deformation. Shot peening is often called for in aircraft repairs to relieve tensile stresses built up in the grinding process and replace them with beneficial compressive stresses.