DIY TANDEM TRAILER KIT

2000KG RATED, KOYO BEARINGS
HYDRAULIC DRUM BRAKES. ROCKER ROLLER SPRINGS, SPECIALLY MACHINED STUBS
IN THIS KIT
X2 BRAND NEW 45MM SQUARE SOLID STUB AXLES MACHINED TO SLEEVE INTO 50X50X5MM R.H.S BOX SECTION WITH HYDRAULIC BRAKE MOUNTS WELDED TO AXLE, 1000KG RATING
X2 BRAND NEW 45MM SQUARE SOLID STUB AXLES MACHINED TO SLEEVE INTO 50X50X5MM R.H.S BOX SECTION NO MOUNTS, 1000KG RATED 
 2X 9" HYDRAULIC BACKING PLATES WITH HIGH TENSILE BOLTS AND NUTS FOR FIXING TO BRAKE MOUNT
 2X 9" HYDRAULIC DRUMS. (CUPS ALREADY INSERTED INTO DRUMS)
AVAILABLE IN FORD, HOLDEN HT, HOLDEN COMMODORE, HOLDEN HQ AND LANDCRUISER PATTERN 
2X LAZY HUBS (CUPS ALREADY INSERTED INTO DRUMS)
4X S/L JAPANESE KOYO BEARING KITS INCLUDING SEALS AND CAPS
20 X WHEEL NUTS
5 LEAF 2.5 TONNE ROCKER ROLLER SPRING SET WITH ALL GREASABLE SHACKLES AND HANGERS ALREADY ASSEMBLED (SPRINGS ARE SHOT PEENED FOR EXTRA STRENGTH
2X FISH PLATES
4X 50MM SQUARE U BOLTS
2X AXLE PADS
1X 2000KG OVERRIDE BALL COUPLING
1X 3/4 MASTER CYLINDER BRACKET
1X 3/4 MASTER CYLINDER WITH MOUNT BOLTS
1X 4 HOLE COUPLING PLATE
4X COUPLING HIGH TENSILE BOLTS, NUTS AND WASHERS
ALL COPPER FITTINGS AND T PIECES TO COMPLETE AXLE AND FINISH OFF AT COUPLING WITH PRE FLARED LINES!!
Please check coupling to axle hydraulic line length.  if longer is required please get in contact with us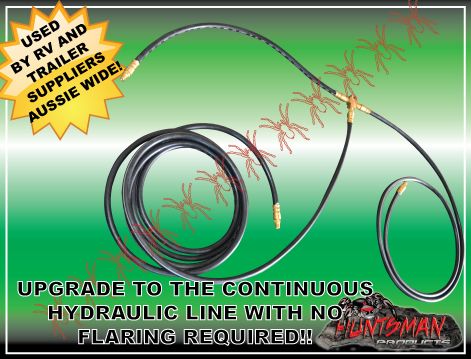 upgrade to the easy instillation hydraulic line setup. 
12ft set up: $55 (CLICK ON LINK BELOW)
16ft set up: $65 (CLICK ON LINK BELOW)
"UPGRADE TO 12FT FULL FLEXI KIT BY CLICKING HERE"
"UPGRADE TO 16FT FULL FLEXI KIT BY CLICKING HERE"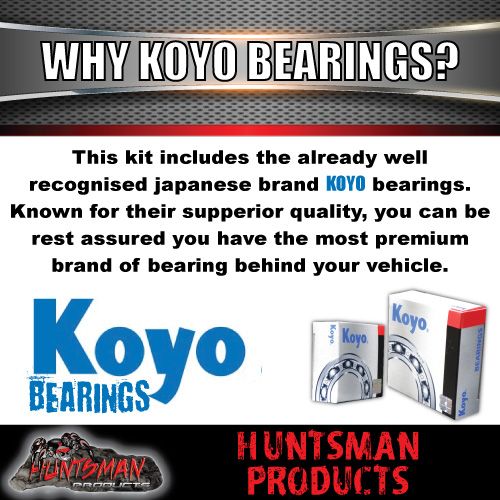 SHOT PEENING
Shot peening is a cold working process used to produce a compressive residual stress layer and modify mechanical properties of metals and composites. It entails impacting a surface with shot with force sufficient to create plastic deformation. Shot peening is often called for in aircraft repairs to relieve tensile stresses built up in the grinding process and replace them with beneficial compressive stresses.